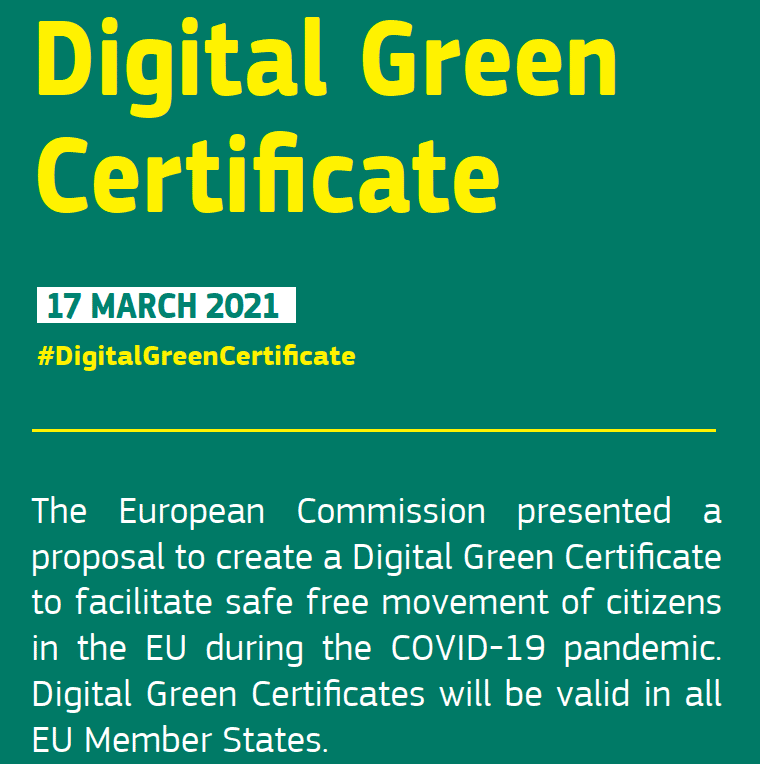 On March 17 2021, the European Commission presented a proposal to create a Digital Green Certificate (a type of Vaccine Passport) to facilitate the safe free movement (without quarantine or testing) of citizens within the EU during the COVID-19 pandemic.
Digital Green Certificates will be valid in all EU Member States and they are aiming for a roll-out sometime this Summer.
While we don't know exactly what shape or form the final system will take, or if they'll even meet their goal of a Summer implementation, these types of proposals seem to indicate that the EU plans to resume travel sometime this year.
As such, we will be resuming our coverage of European Airfare for fares that have departures from August 2021 beyond. If the situation changes, we will adjust our coverage window accordingly.
You can read the full details on the EU Commission website: https://ec.europa.eu/commission/presscorner/detail/en/fs_21_1208