[11/29/2014 @ 8:31 AM] Open this itinerary here: Expedia, Orbitz, Priceline, Travelocity, Hotwire.
[12/06/2015 @ 2:54 PM] Removed from bookable list. Clean up.
Flights from Dallas (DFW) or Houston (IAH / HOU) to Dubai, UAE (DXB) are being offered for $748 (DFW) or $773 (HOU) on either United or Delta. United is the better deal for most dates due to Delta mile accrual changes in January 2015.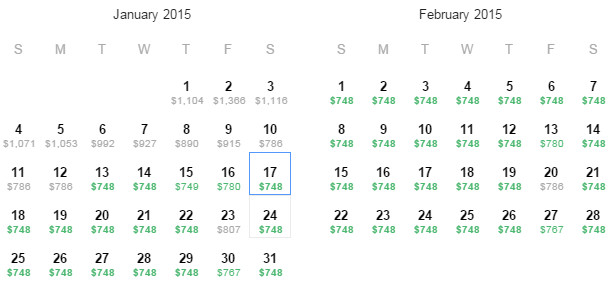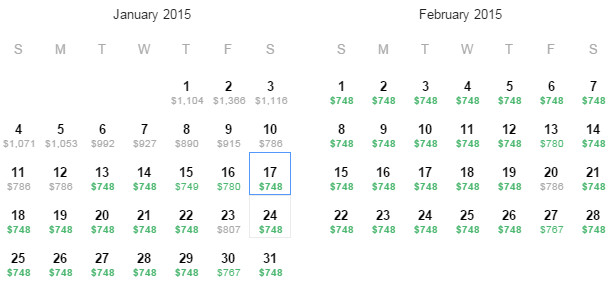 For more details visit the original post on our sister site: Escape Houston.