Nonstop Flights: Dallas to/from San Francisco $137 r/t – American / United / Virgin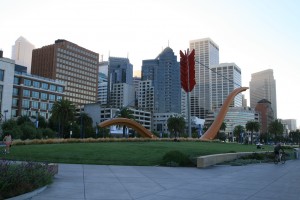 [06/26/2016 @ 12:01 AM] Fare gone for now. Removing from deal list.
American, United, and Virgin have round-trip flights from Dallas (DFW / DAL) to San Francisco (SFO) for $137, NONSTOP. $69 each way. Flights TUE/WED/SAT late-August to September. Fare is reversible. Holiday Blackouts apply. Carrier will depend on dates selected.
Copy and paste this URL into your WordPress site to embed
Copy and paste this code into your site to embed